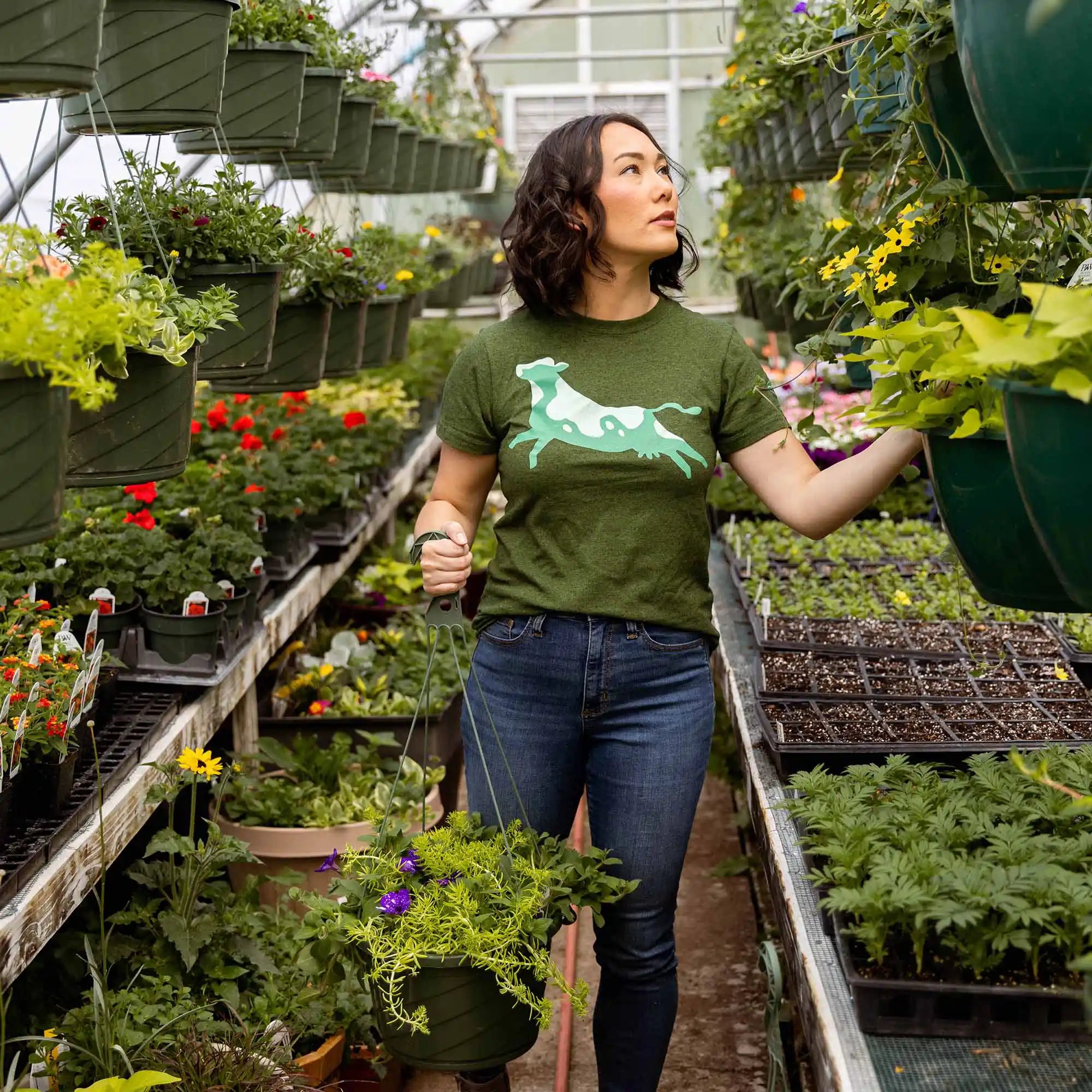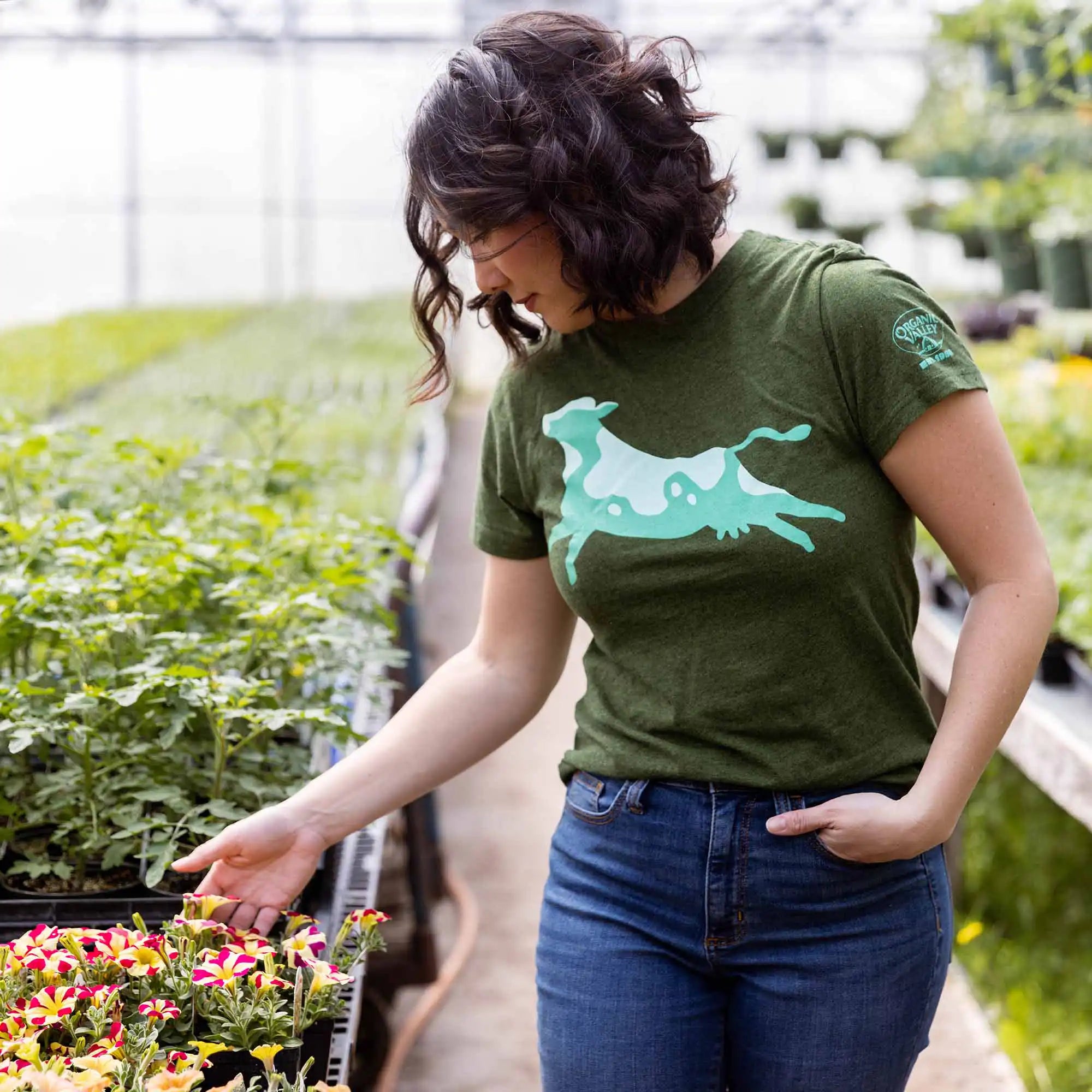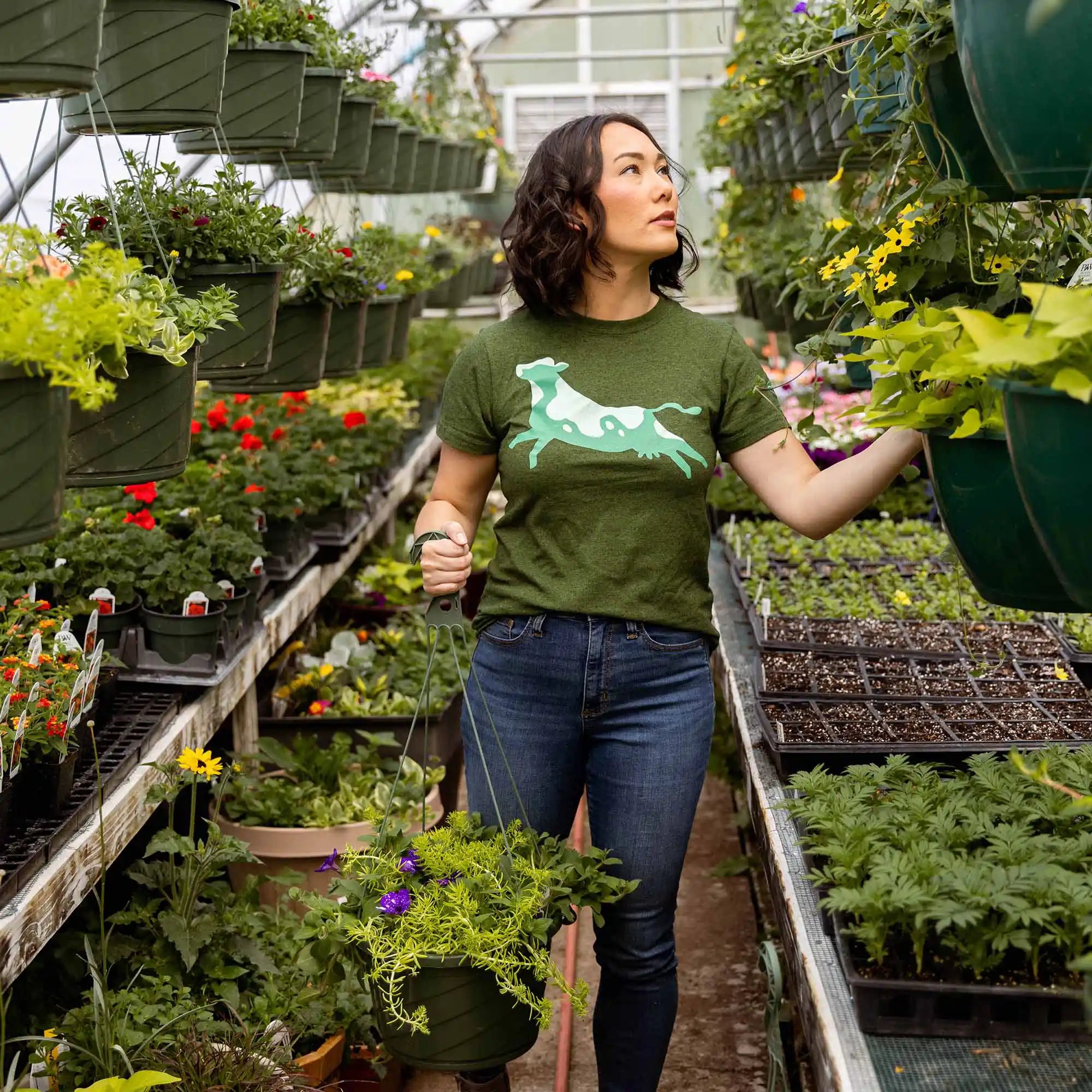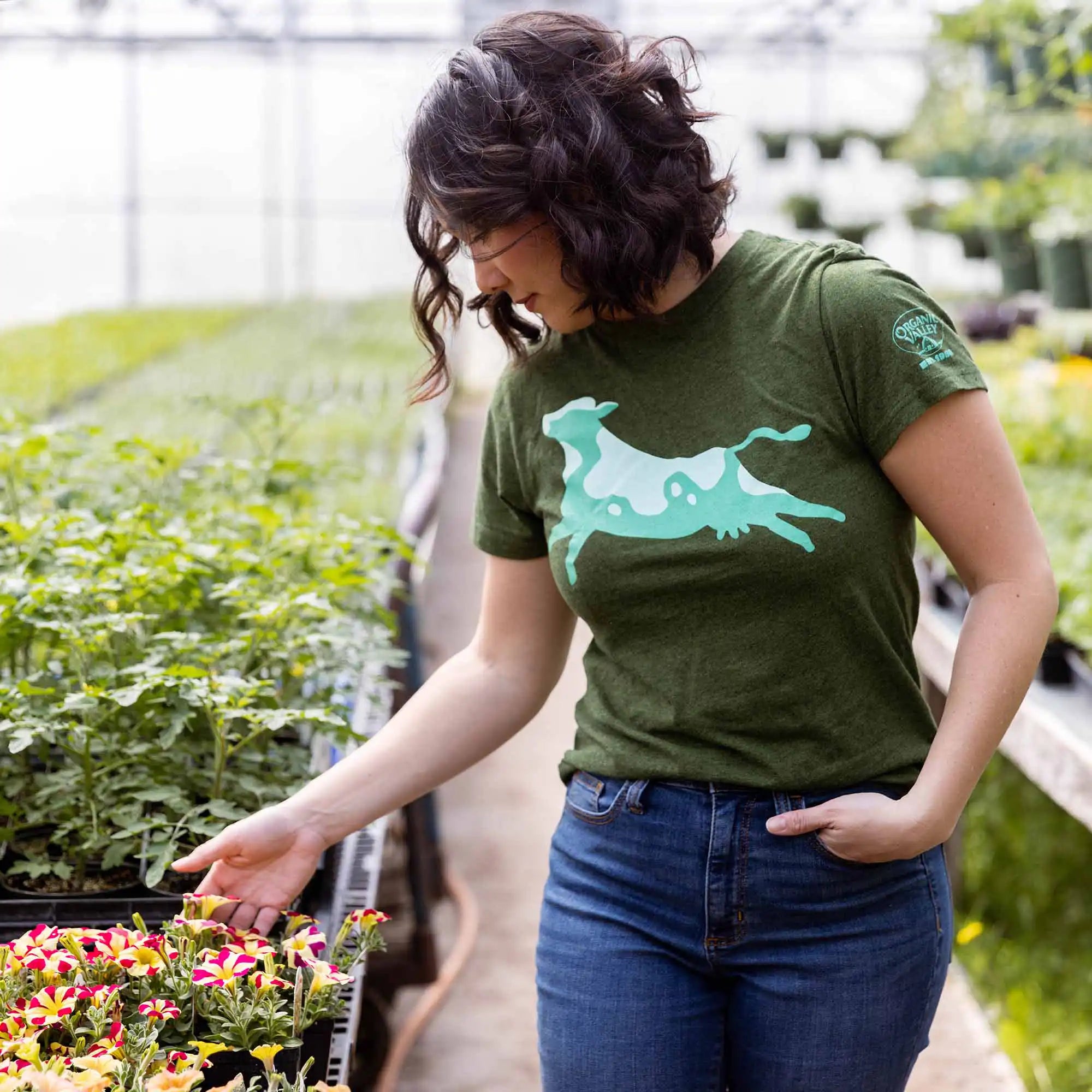 You'll be over the moon in this classic leaping cow tee made out of 100% recycled  materials.
Unisex sizing
Classic fit
Made with 100% recycled material
Our Promise To You
Happiness Guarantee: Easy Returns & Exchanges

Earth-Friendly Packaging
How quickly will my order arrive?
Most orders ship within 24 hours (excluding holidays & weekends) and arrive within 5 business days.
What is your return policy?
We make our policy simple: if you're not happy with your purchase, you can reach out for a free return within 30 days of purchase. See our return policy for full details.
What is your gear made from?
We prioritize the use of earth-friendly materials including renewable natural materials like organic cotton, or recycled fabrics. Materials vary by product - see item descriptions for the specifics of each!
What packaging materials are used?
We use earth-friendly packing materials — meaning, materials that return to nature, or can be recycled or repurposed. All orders ship in unbleached, uncoated cardboard, so it can easily be returned to the earth via home composting (or recycled).